The list of qualified players for this year's Women's World Cup of Table Tennis was just released. We have all the scoop on the current players who have worked long and hard for this moment. We will be highlighting a few players, in no particular order, so readers can gain a better understanding of each individual and their journey.
Ding Ning
Ding (June 20th, 1990) is a professional Table Tennis player who has been playing since she was 6 years old. Ding took on Table Tennis at such a young age because her mother, Gao Fengmai, worked at a stadium that offered Table Tennis and Gao would always bring Ding to play Table Tennis with the other children. Ding represents her home country, China, proudly at every game she attends. She placed fourth at her first professional game in Zagreb for The World Championships in Mixed Doubles. She then began to compete in other sporting events like the Olympics, World Championships, ITTF World Tours and ITTF World Tour Grand Finals. She had placed 1st and 2nd in several of the games and gained a World Ranking of being the 2nd best Table Tennis player in 2014.
Jie Lie
Jie (March 6th, 1984) is a Chinese born Table Tennis player who now resides in Dan Helder and is currently representing the Netherlands. In 2007, she made it to Semi Finals for Women's Doubles during the Pro Tour Meeting and the year after that, she placed 1st in Women's Doubles. She competed professionally in the Olympics, World Championships, European Championships, and The European Games.
Petrissa Solja
Petrissa (March 11th, 1994) is a professional Table Tennis player who represents Germany. She was inspired to take on Table Tennis because of her family. Her mother and older sisters played Table Tennis and Petrissa would always watch. Later on, her father became her first coach and he taught her everything she knows. I guess you could say it runs in the family. She is ranked 27th in the world and continues to strive to gain back her original ranking, 15th place.
Sabine Winter
Sabine (September 27th, 1992) represents Germany and has been playing Table Tennis since she was very young. She competed in the Youth European Championship and placed 1st in Doubles and 2nd in Mixed. She also played competitively at the Pro Tour, World Championships, and the Olympics.
Dina Meshref
Dina (March 10th, 1994) is an Egyptian Table Tennis player who is the daughter of two Table Tennis Champions, Omar Assar and Alaa Meshref. Dina recently graduated from the University of Cairo (AUC) in Business Administration. Dina received the Omar Mohsen Athletic Achievement Cup for participating in several international tournaments while representing her school. Aside from various international tournaments, she has played in the Olympics and the World Championships.
To give you insight on a professional Table Tennis player's life, we compiled a potential outfit that would suit them. The attire you choose truly does affect your performance so, choose the right gear to add protection and prevent injuries!
Every women needs a good sports bra and they tend to be quite expensive so we tried to find a better alternative for you guys. The ELITA Seamless Molded Sports Bra is currently on sale for $13.16 and is perfect when playing Table Tennis. It's made out of Nylon and Spandex making the fabric very breathable and lightweight.
If you are looking to add more colour to your wardrobe, you can opt for this Calvin Klein Trim Poly Sports Bra. This sports bra is currently on sale for $19.99! The brand is very well known for its quality and style. It is made out of Nylon and Elastane making it very comfortable and easy to move in.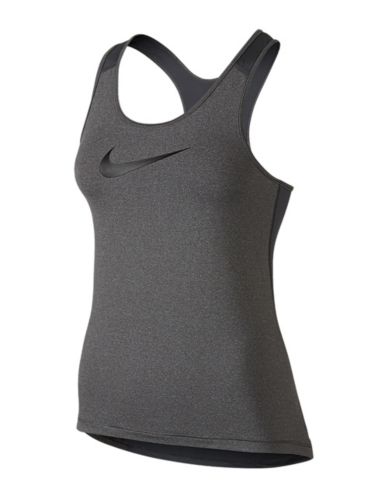 The Nike Dri-Fit Pro Cool Tank Top is a very versatile as it can be worn daily or while playing sports. The fabric is quick drying with mesh ventilations which helps absorb sweat to create a sweat-less work out! This top is currently on sale for $21.00 and was originally $35.00! Grab it while it's still on sale.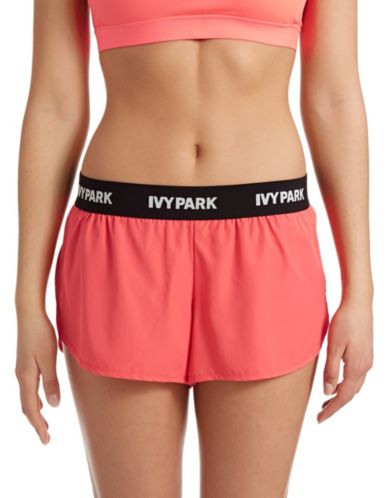 These Solid Running Shorts are perfect for playing Table Tennis because the elastic waistband and material of the shorts allows for free flow movement. Table Tennis requires quick movement over short distances and these shorts fit perfectly for that! They are on sale for $27.00, they were originally $45.00.
We provided you guys with a snippet of how a potential Table Tennis player would dress and now you can purchase these products through our modern search platform, Kiwinano! To keep tabs on what's happening in the WWC world, make sure to be updated with our weekly blog posts! We are only highlighting some players, in no particular order, so stay tuned for the updated list of players that will be participating in the 2017 WWC, it will be released in September!